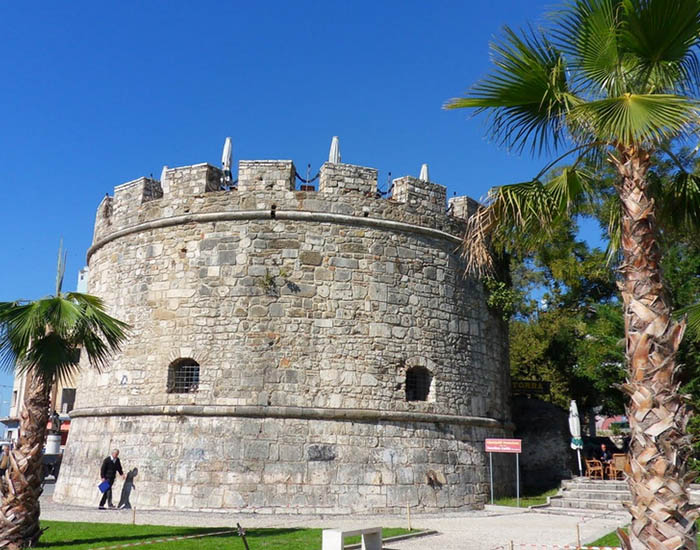 Torra Veneciane

The circular tower (Torra) was built in the 15th century. XV on the Byzantine tower. This is evidenced by the presence of blocks from the previous fence, architectural fragments and antique reliefs. The tower has a diameter of 16m and a height of 9m. In the tower you enter through a brick-shaped door. The tower is equipped with 5 turret and 3 compartments. The perimeter above is closed with bedracks. The interior is built of dome shaped bricks. The climbing in height is done from the inside, with narrow and steep stairs.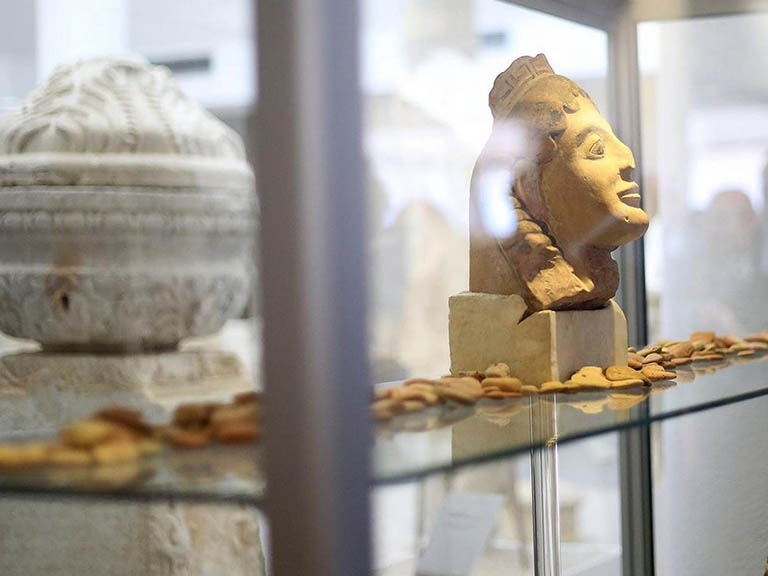 Archaeological Museum

This ultra-modern, well lit and labelled museum just back from the seafront has a breathtaking collection of historical artefacts. Highlights include the fine-boned sculptures and statues, delicate gold jewellery, amphoras recovered from the seafloor and still covered in barnacles and beautiful painted vases and pots that are so perfectly preserved they look as if they were painted just yesterday. Allow at least an hour for a visit.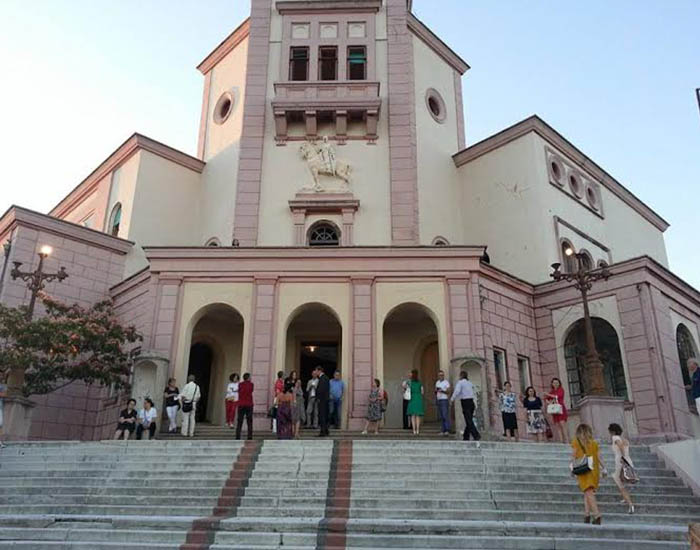 Palace of the King "ZOG 1"
Palace of the King
"ZOG 1"
The royal palace was built in 1937. It was designed in the highest quota (98m) of hills and has a predominant position over the city and the sea. Architecturally it represents the construction style (neoclassical) used at the beginning of the century. XX. On the front front of the villa is the figure of the Albanian head Gjergj Kastriot Skenderbeu, on the left, right profile, with the sword in hand.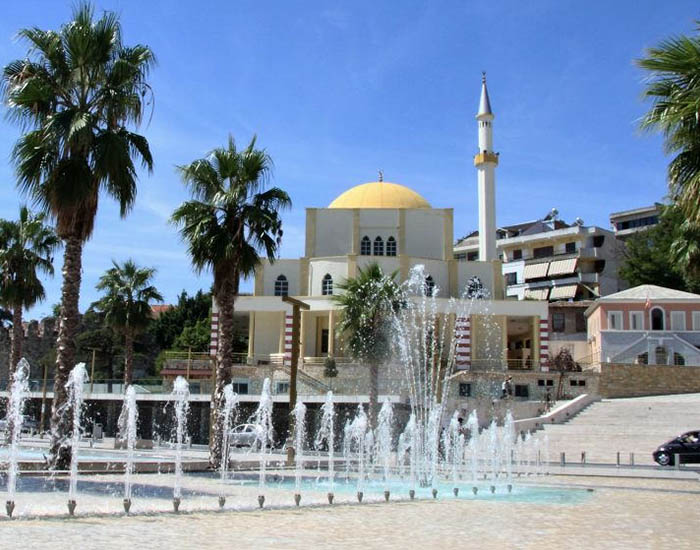 Great Mosque of Durres
The Great Mosque was built in 1938. The selected topographic position with East Facade completes the public building ensemble on the central square of the city. "The Movement Against Religion, Religious Superstitions and Bold Behavior" of February 6, 1967, violated the cupola and its minaret, and transformed it into a cultural institution, labeled "Palace of Youth". After the 90s, the Great Mosque returned to its function as a cult building and preserved the original architecture. Construction was carried out in two stages during 1992-1994, and 2004-2006.